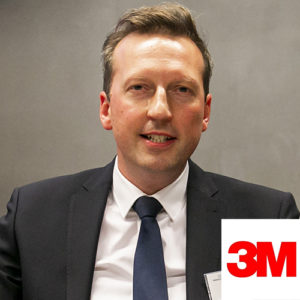 Elmar Büth
General Counsel Healthcare Business EMEA, 3M
Elmar Büth is 3M's General Counsel Healthcare Business in EMEA. Elmar joined 3M as General Counsel of the supply chain operations in Europe, Middle East and Africa in 2014, and was additionally appointed General Counsel to the business operations in 3M's East Region in 2016. At the same time he is a faculty member and lecturer at the in-house counsel Certificate of Advanced Studies course offered by the University of Zurich, a highly innovative program that is ground-breaking for the legal practice in Switzerland. Prior to joining 3M, he served as corporate counsel Europe at manufacturing company Mettler Toledo from 2007 to 2014 where he reported directly to the group general counsel. Before moving to Switzerland he worked as an in-house lawyer for a group company of Deutsche Telekom in Germany and for law firms and institutions in Düsseldorf, Tokyo, Brussels and New York. Elmar is admitted to practice law in Germany, received an LLM from the University of London and holds a law degree from the Rheinische Friedrich-Wilhelms University of Bonn.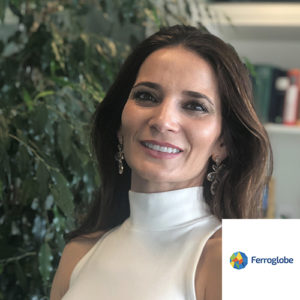 Clara Cerdán Molina
General Counsel and Secretary of the Board, Grupo Ferroatlántica (Ferroglobe)
Clara Cerdán is the General Counsel and Secretary of the Board for Grupo Ferroatlántica (Ferroglobe), a position she has held since 2014.  As General Counsel, she is responsible for advising the offices in Spain, France, South Africa, China, Venezuela, Canada, United Kingdom, Germany, Mexico and the United States.  Prior to joining Grupo Ferroatlántica, she spent seven years with Sacyr where she was the Head of International Legal Department leading important projects such as Panama Canal. From an academic perspective, she is Professor of International Business Law at Carlos III University and Politectica Univerty at MDI; as well as Professor of Governance and Compliance at ICADE and Centro de Estudios Garrigues. She has also made several publications, the last data from November 2019 on Corporate Defense and Compliance by Aranzadi. Ms. Cerdan is a founding partner and vice-president of the Women in a Legal World Association (WLW).Ms. Cerdán holds a law degree from Universidad Complutense de Madrid and a Bachelor of Science in Business Administration from the European Business School in Madrid, London and Paris, both degrees with Honors and the Extraordinary Award. She holds a PDG at IESE, a AMP at Esade and Wharton Business School and the Global Leadership Program at Harvard.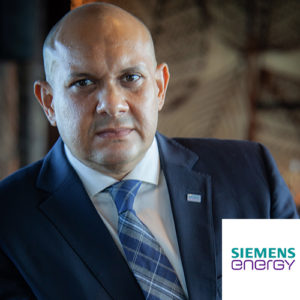 Mohamed Elmogy
General Counsel Middle East and North East Africa, Siemens Energy
Dr. Mohamed Elmogy ("MOGY") is an award winning International Legal Counsel, Compliance Officer and bilingual business leader who acts currently as a General Counsel at Siemens Energy with an outstanding track record of 25 years of hands-on legal experience across the Middle East & Africa ("MEA") Region with F500 Corporations and major commercial groups including Siemens Energy, Siemens, PepsiCo Inc., Sandoz and Vodafone. Dr. Mogy has proven ability to establish and manage legal departments, run negotiation of multi-billion dollar transactions with high-profile clients, propose insightful solutions to complex contractual and business problems and drive revenue growth. He has demonstrated competency in communication, negotiation and public presentations coupled with an ability to work with all levels of business partners to diffuse highly charged situations. Fluent in Arabic (native) and English also with a good knowledge of French and Italian. Dr. Elmogy successfully obtained his Ph.D. in International Commercial Arbitration at the American Arab Academy in partnership with the Texas University in the US and his master's degree in Law MSC in International Legal & Commercial Transactions and Logistics at the Arab Maritime Academy for Science and Technology in Egypt.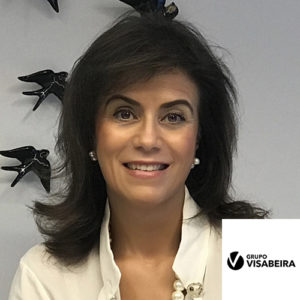 Isabel Fernandes
Head of Legal, Grupo Visabeira
Isabel Fernandes is the Head of Legal of Grupo Visabeira since august 2006, which since April 2009 also includes Grupo Vista Alegre. The Portugal-based conglomerate Grupo Visabeira is active in a diverse business sectors (telecommunications, energy, industry, construction, real estate and tourism), with a presence in a number of countries (16 in total), being particularly active in Africa (Mozambique and Angola), where the multinational and multisectoral company has formalized long-standing partnerships within telecommunications and energy infrastructural areas, cable TV, tourism, construction and services sectors. Mozambique is a country Visabeira Head of Legal Isabel Fernandes knows particularly well, having taught Law degree at the country's first private university before being actively part in the reform of its tax regime  and advising some of the most iconic foreign investing projects in the country as an associate director of PricewaterhouseCoopers Mozambique (1996-2006). Before Mozambique, she was invited  to go to Macau as part of the Office for Legal Translation in charge of supporting the Governor within the territory transition process to China, where she stayed for two years (1994-1996). Having studied at the Coimbra University, Isabel Fernandes trained for the Portuguese Bar Association while working in the Studying and Planning Department of the Portuguese Ministry of Justice, particularly assisting the representation of the Ministry within OECD and European Commission in several legal matters, with particular focus to the initial discussions around personal data protection (1993-1996). Isabel Fernandes currently leads a thirteen–person legal team in charge of assisting the managing structure in respect of the diverse legal matters affecting Visabeira and its numerous international subsidiaries. Grupo Visabeira's legal team main function is no longer limited to managing the legal risk associated with the business they work with, rather than partner with the business, understand its issues and produce viable and tangible solutions.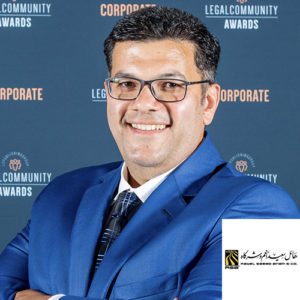 Mahmoud Shaarawy
Chief Legal & Compliance Officer, HSA Group
Mr. Mahmoud Shaarawy is Graduate of Alexandria University, with Bachelor in Law – English Department. He holds a Master in Logistics, finance and Legal affairs from the Arab Academy for Science and Technology, which has further sharpened skills & qualification. He holds a diploma in International law from Ain Shams University
Mr. Shaarawy worked for ElDib Advocates which built his legal expertise in most of Law fields, he practiced as a legal counsel for Multinational Corporation (Oracle Egypt Ltd.), International Corporations (Alkan CIT & ElSewedy Electric).
Mr. Shaarawy was the Group Legal Director of ElSewedy Electric S.A.E, he managed a team of 32 Lawyers handling around 120 Companies across the globe, working in Energy production, transmission & distribution, telecommunication, construction, turnkey projects, technology, industrial development, and manufacturing.
Mr. Shaarawy is currently the Chief Legal & Compliance Officer of the huge conglomerate HSA, HSA is composing of 58 companies, with around 17,000 employees and working in the Cement, Pharmaceutical, FMCG, logistics, trading and Oil & Gas services. He is heading a team of 42 lawyers and compliance specialists.
His area of experience includes providing of legal advices concerning all parts of the business including contracting, services, consulting, purchasing, construction, and corporate restructure.
Mr. Shaarawy has extensive experience in EPC agreements along with related financing agreements. He handled agreements related to Power generation, electricity transmission, electricity distribution, substations and infrastructure projects. He also has reviewed and negotiated many projects agreements related to renewable energy (Solar and Wind farms).
Mr. Shaarawy ensures and implement the full compliance with local laws of more than 42 countries (France, Slovenia, UK, Italy, Netherlands, Swiss, Greece, Algeria, Morocco, Libya, Mauritius, Sudan, Angola, Tanzania, Uganda, Guinea, Ghana, UAE, Kuwait, KSA, Yemen, Bahrain, Oman, Syria, Iraq, Bangladesh, India and US).
He reads, speaks and draft in tri-lingual Arabic, English and French to a business level.
He has been selected one of the top 100 lawyers in Africa in 2015 & 2017 by Legal 500.
And the legal team of Elsewedy Electric have been selected as on of the best teams in Africa in 2016 & 2018 by Legal 500.
He has been awarded as the In House Counsel of the Year (Energy, Trading & Utilities) by LC Publishing in Italy, 2021.
---
You are an In House lawyer and you have a subject matter expertise you'd like to share with the audience: we'd love to hear from you!
If you are an In House counsel and you would like to be considered as speaker/panelist, please send an email to helene.thiery@lcpublishinggroup.it.
We will evaluate all submissions and add speakers to our programming agenda from January 2021. Applications evaluations are not necessarily performed on a first-come, first-serve basis but we are evaluating submissions in the context of the overall programming agenda.  Please note that we may not be able to reply to every submission.