Speakers | 

2023 Edition (in progress)
---
You are an in-house lawyer and you have a subject matter expertise you'd like to share with the audience: we'd love to hear from you!
If you are an In House counsel and you would like to be considered as speaker/panelist, please send an email to helene.thiery@lcpublishinggroup.com.
We will evaluate all submissions and add speakers to our programming agenda from January 2023. Applications evaluations are not necessarily conisdered on a first-come, first-served basis but we are evaluating submissions in the context of the overall programming agenda.  Please note that we may not be able to reply to every submission.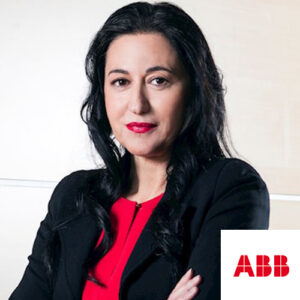 Simona Alberini
Country Holding Officer and Chairman of the Board, ABB S.p.A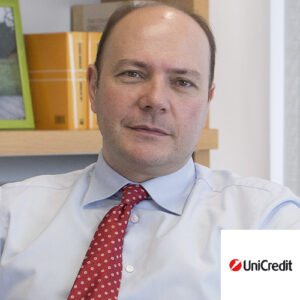 Gianpaolo Alessandro
Group Legal Officer – Secretary of the Board of Directors, UniCredit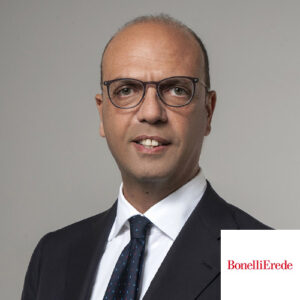 Angelino Alfano
Partner, BonelliErede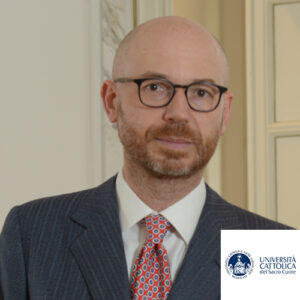 Marco Allena
Full Professor of Tax Law, Università Cattolica del Sacro Cuore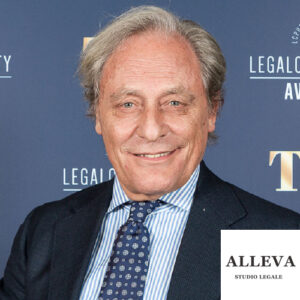 Guido Carlo Alleva
Founder and Senior Partner, Alleva & Associati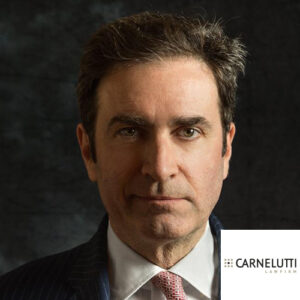 Luca Arnaboldi
Carnelutti Law firm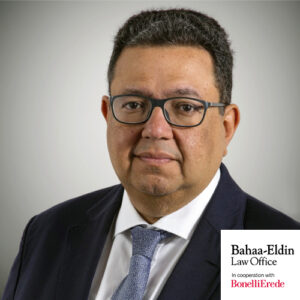 Ziad Bahaa-Eldin
Managing Partner, Bahaa-Eldin Law Office in cooperation with BonelliErede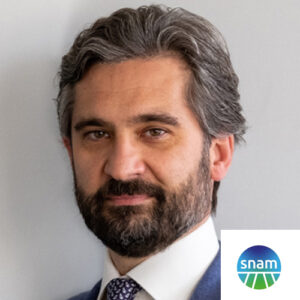 Umberto Baldi
General Counsel, Snam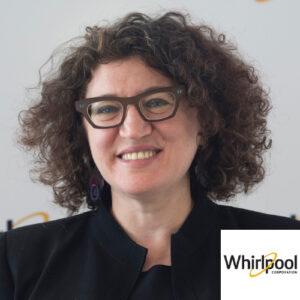 Isabella Bdoian Gonzalez
Deputy General Counsel, Europe Middle East Africa, Whirpool Corporation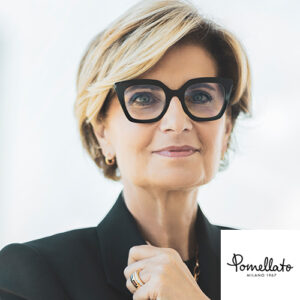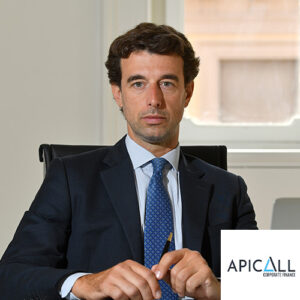 Luca Bernasconi
Financial Advisor, ApicAll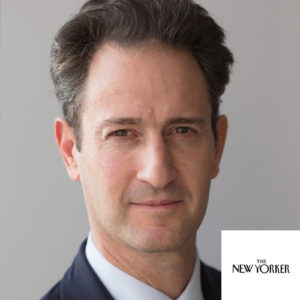 Fabio Bertoni
General Counsel, The New Yorker Magazine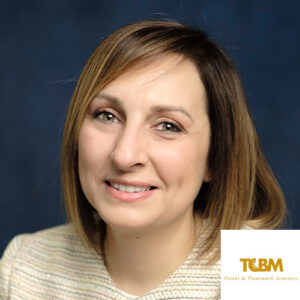 Silvia Bertuccio
Partner – European and Italian Patent Attorney, TCBM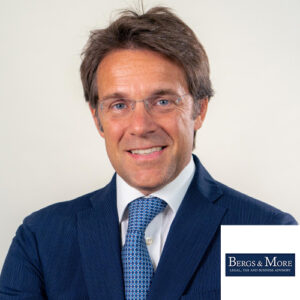 Eugenio Bettella
Founding Partner, Bergs & More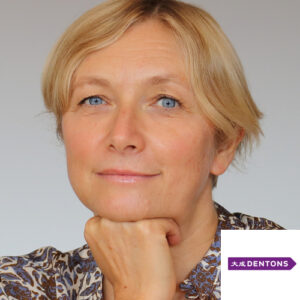 Sara Biglieri
Europe Head of Litigation and Dispute Resolution, Dentons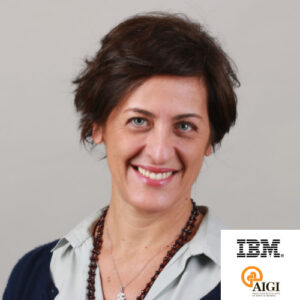 Alessandra Bini
Senior Counsel, Trust and Compliance Officer, IBM Europe | Responsible for Lombardia-Liguria, AIGI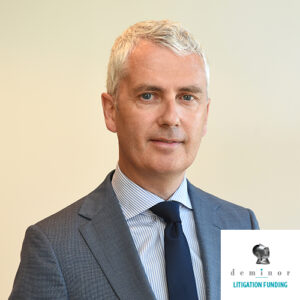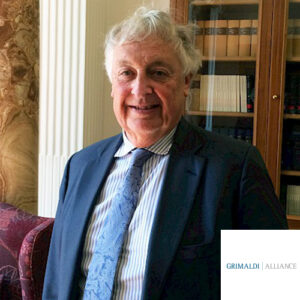 Michael Bray
Managing Partner (UK), Grimaldi Alliance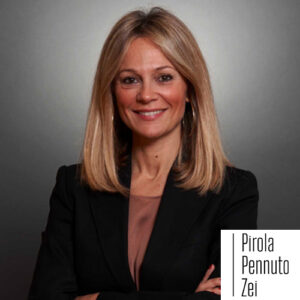 Nathalie Brazzelli
Partner, Pirola Pennuto Zei & Associati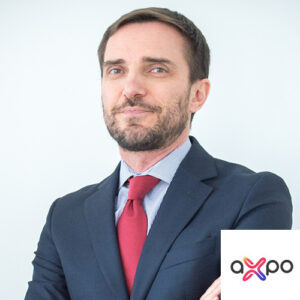 Stefano Brogelli
Legal, Regulatory & Compliance Director, Axpo Italia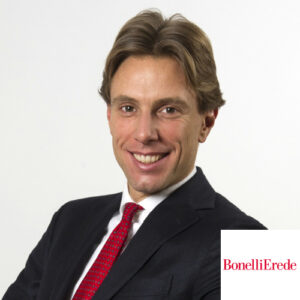 Stefano Brunello
Partner and Country Partner for Latin America, BonelliErede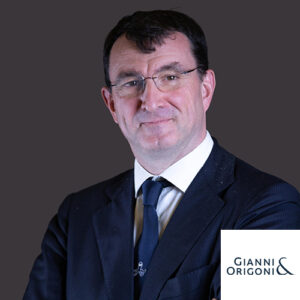 Federico Busatta
Partner, Gianni & Origoni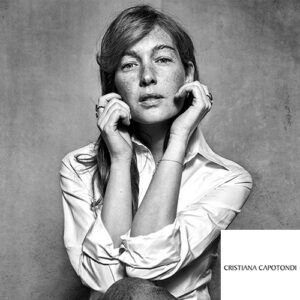 Cristiana Capotondi
Actress and Entrepreneur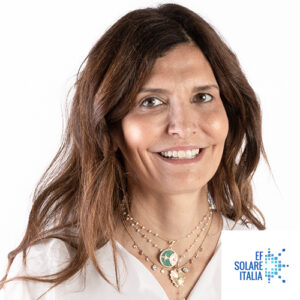 Vita Capria 
Head of Legal & Corporate Affairs, EF Solare Italia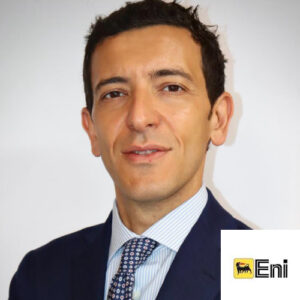 Giovanni Carella
Head of Criminal Law Business Assistance and Vendor Management and White Collar Crimes, Eni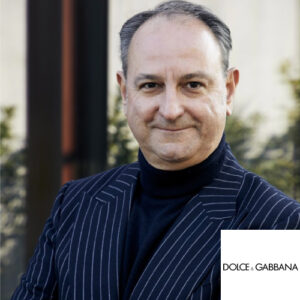 Fabrizio Caretta
Group General Counsel, Dolce & Gabbana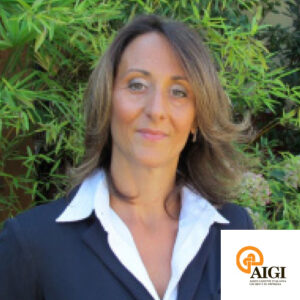 Wanya Carraro
Deputy Vice President and Communication Manager, AIGI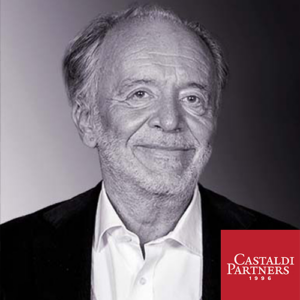 Enrico Castaldi
Founder, CastaldiPartners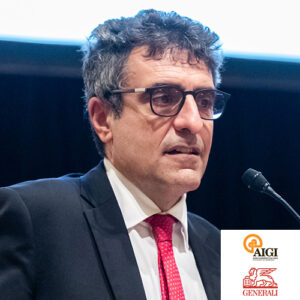 Giuseppe Catalano
Board of Directors Secretary and Head of Corporate Affairs, Assicurazioni Generali | Chair, AIGI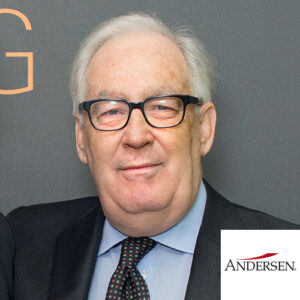 Sandro Catani
Of Counsel, Andersen and Management Board, OIBR Italian Foundation for Business Reporting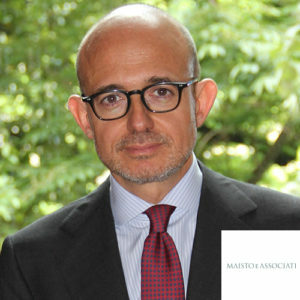 Marco Cerrato
Partner, Maisto e Associati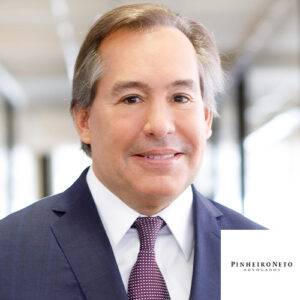 Marcos Chaves Ladeira
Partner, Pinheiro Neto Advogados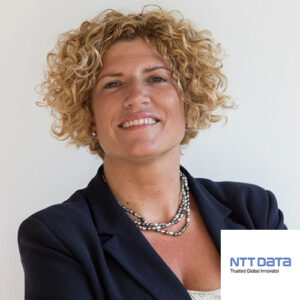 Rosy Cinefra
Vice President and Head of Legal and Compliance, NTT Data Italia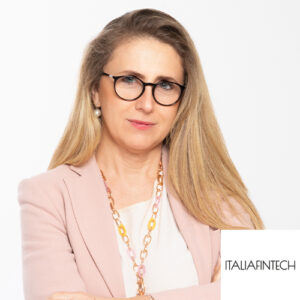 Camilla Cionini Visani
General Manager, ItaliaFintech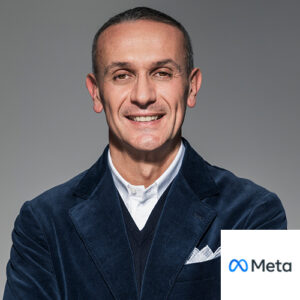 Luca Colombo 
Country Director Italy, Meta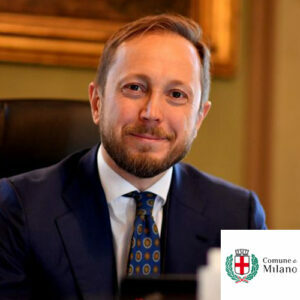 Emmanuel Conte
Councillor for Budget and Real Estate, Municipality of Milan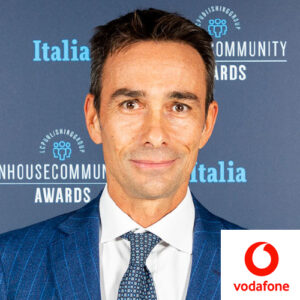 Antonio Corda 
Legal & Compliance Affairs Director, Vodafone Italy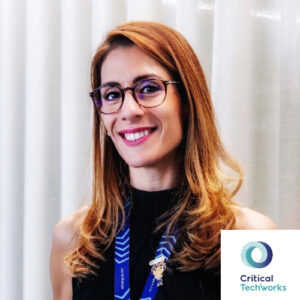 Fátima Correia Da Silva
Chief Compliance Officer, Head of Legal and Data Protection Officer, Critical Techworks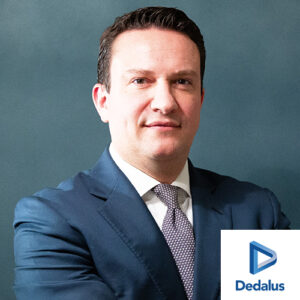 Giovanni Cucchiarato
Group General Counsel, Dedalus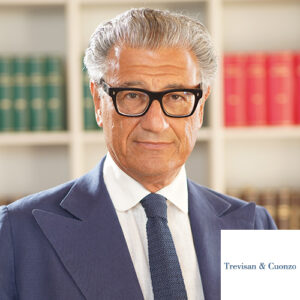 Gabriel Cuonzo
Managing Partner, Trevisan & Cuonzo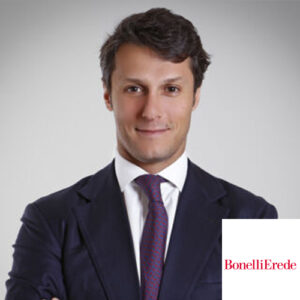 Marco De Leo
Partner, BonelliErede | Managing Partner, BonelliErede Middle East LLP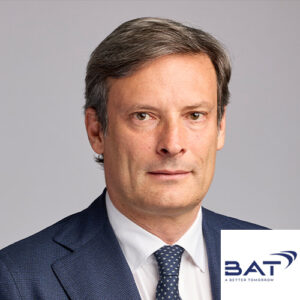 Andrea Di Paolo
Head of Legal, Compliance and Regulatory Affairs, BAT | Vice President, BAT Trieste S.p.A.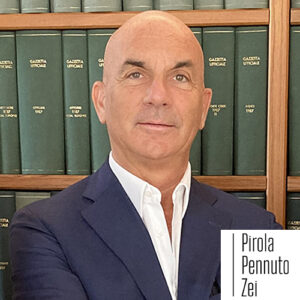 Massimo Di Terlizzi
Co-Managing Partner, Pirola Pennuto Zei & Associati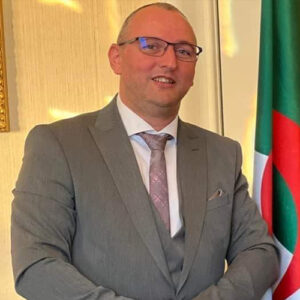 Faycal Drioueche
Lawyer, President of the Algerian Foundation for Research and International Law Cooperation, AFRILC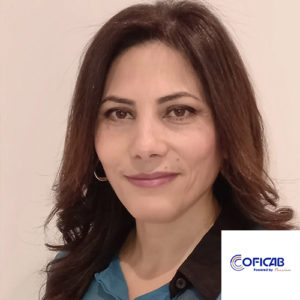 Maha Driss
Group Legal and Compliance Manager, Coficab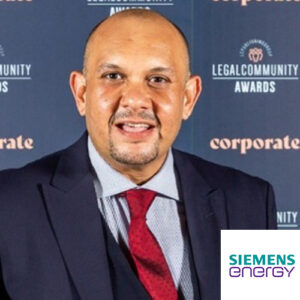 Mohamed Elmogy
Regional Lead Counsel Middle East and North East Africa, Siemens Energy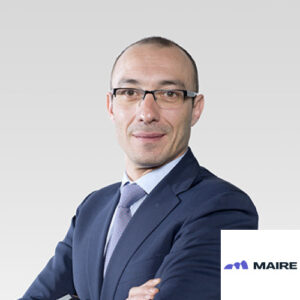 Fabio Fagioli
Group General Counsel, Maire Tecnimont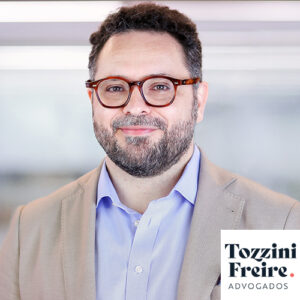 Giovanni Paolo Falcetta
Partner, Tozzini Freire Advogados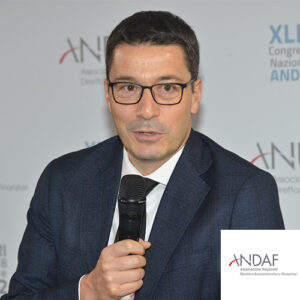 Paolo Fanti
Vice-President Scientific Committee, ANDAF and Coordinator, CFO Certificate Club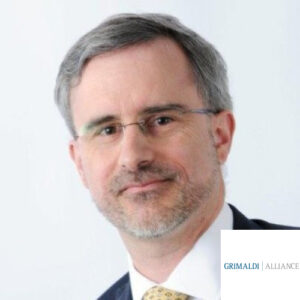 Daniel Fesler
Managing Partner (Belgium), Grimaldi Alliance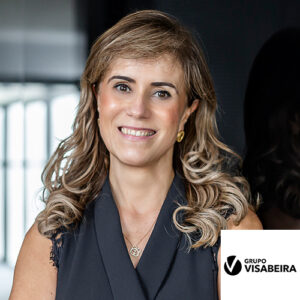 Isabel Fernandes
General Legal Counsel, Grupo Visabeira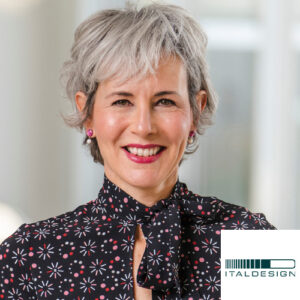 Emanuela Franco
General Counsel, Italdesign – Giugiaro S.p.A.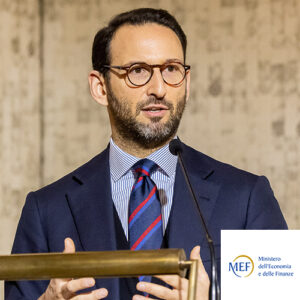 Federico Freni
Under Secretary of State, Italian Ministry of Economy and Finance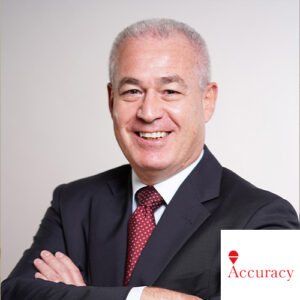 Giovanni Foti
Partner, Accuracy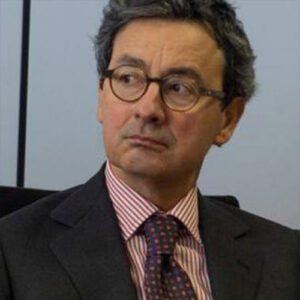 Eugenio Fusco
Deputy Prosecutor, Milan Public Prosecutor's Office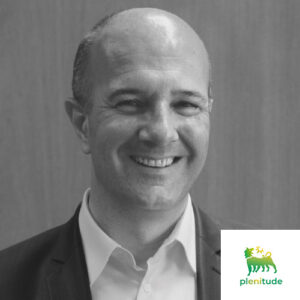 Pietro Galizzi
Head of Legal, Regulatory & Compliance Affairs, Eni Plenitude Società Benefit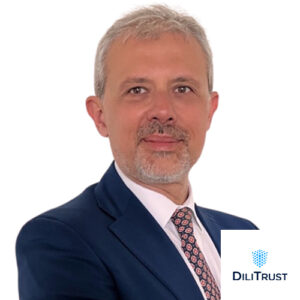 Fabrizio Gallotti
Country Manager Italy, DiliTrust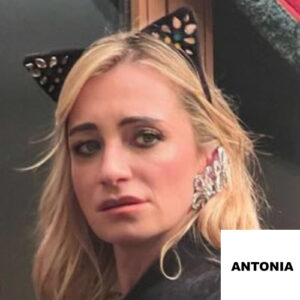 Antonia Giacinti
Antonia Milano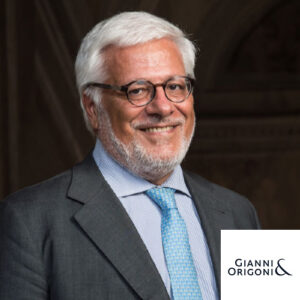 Francesco Gianni
Founding Partner, Gianni & Origoni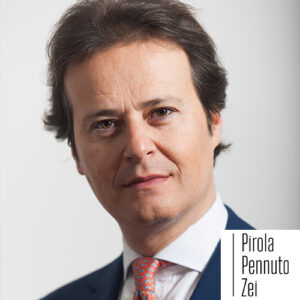 Matteo Giannobi
Partner – Pirola Corporate Finance , Pirola Pennuto Zei & Associati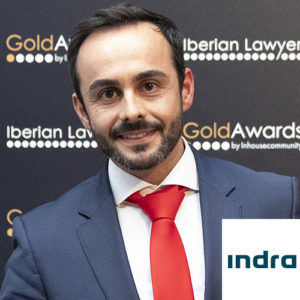 Luís Graça Rodrigues
Head of Legal Department, Indra Italia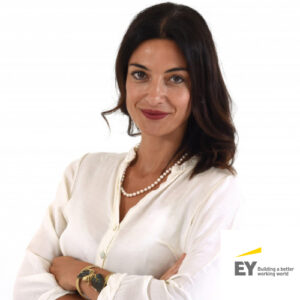 Oriana Granato
Partner, Head of Projects and Infrastructures, EY SLT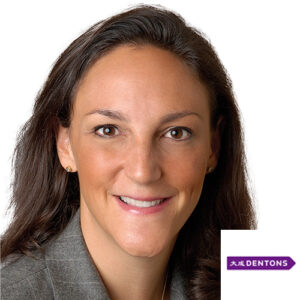 Sandra D. Hauser
US Head of Commercial Litigation, Dentons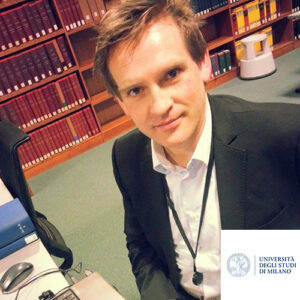 Albert Henke
Associate Professor of Civil Procedural Law, Università degli Studi, Milan
Scientific Coordinator, Centre of Research DEuTraDiS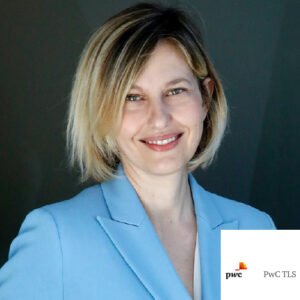 Francesca Isgrò 
Partner, Head of Public Department, PwC TLS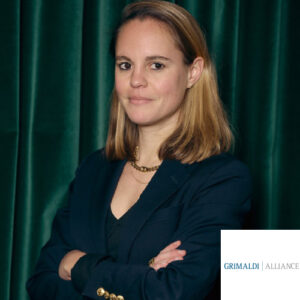 Lisa Alice Julien
Partner (France-Italy), Grimaldi Alliance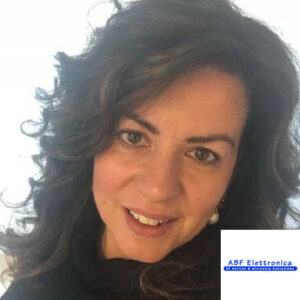 Silvia Lain
Owner and CEO, ABF Elettronica S.r.l.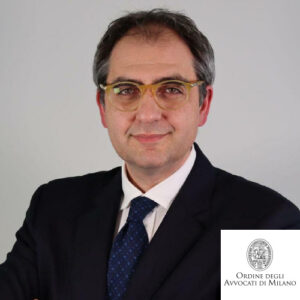 Antonino La Lumia
Presidente, Milan Bar Association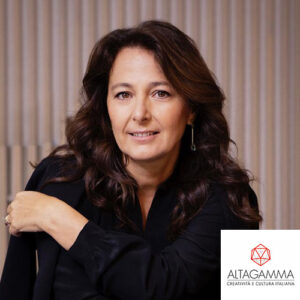 Stefania Lazzaroni
Fondazione Altagamma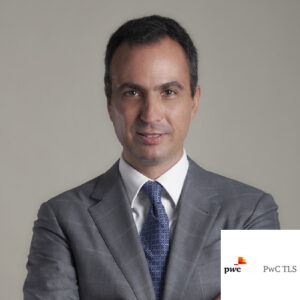 Andrea Lensi Orlandi 
Partner, PwC TLS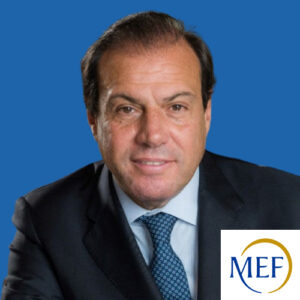 Maurizio Leo
Deputy Minister of Economy and Finance, Ministry of Economy and Finance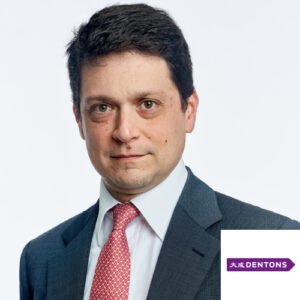 Roberto Lipari 
Partner Litigation & Dispute Resolution, Dentons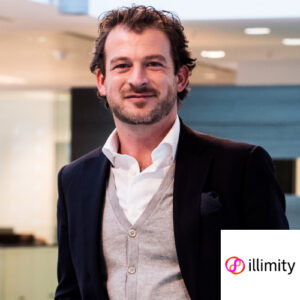 Giovanni Lombardi
General Counsel, illimity Bank and General Manager, fondazione illimity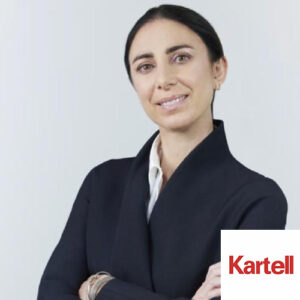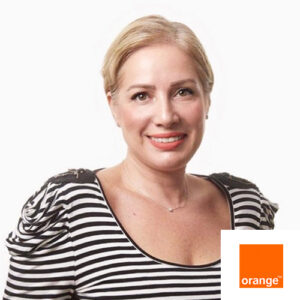 Senda Maaouia
Chief Legal and Compliance Officer, Board Secretary, Orange Tunisie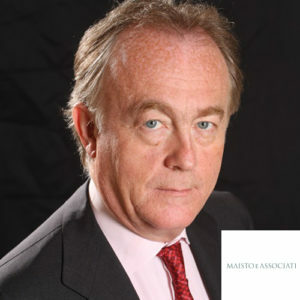 Guglielmo Maisto
Senior Partner, Maisto e Associati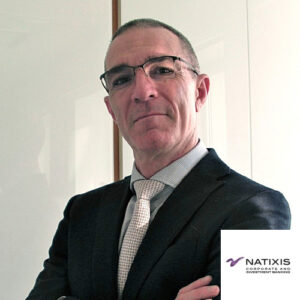 Roberto Massarenti
Head of Infrastructure Finance, Natixis Corporate & Investment Banking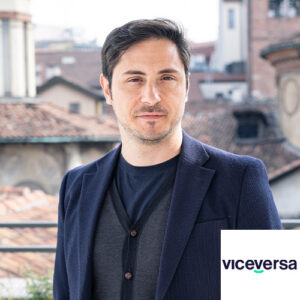 Matteo Masserdotti
CEO & Co-Founder, Viceversa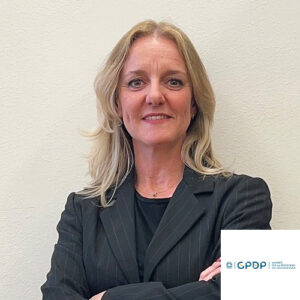 Michela Massimi
Senior Official, Italian Data Protection Authority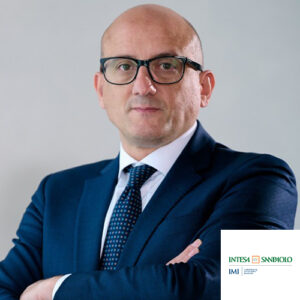 Luca Matrone
Head of Energy, Corporate & Investment Banking Division, Intesa Sanpaolo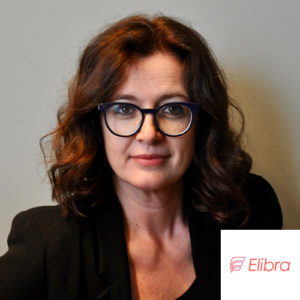 Silvia Mazza
Key Accounts Director, Elibra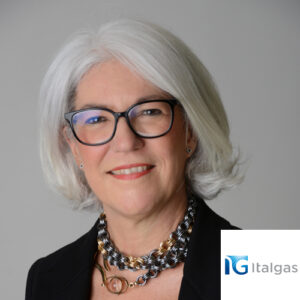 Germana Mentil
General Counsel, Italgas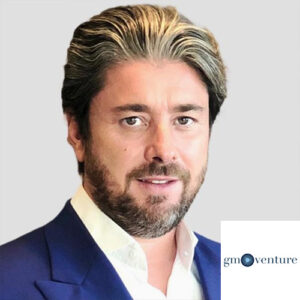 Graziano Messana
Managing Partner, GM Venture | President, Italian Chamber of Commerce in São Paulo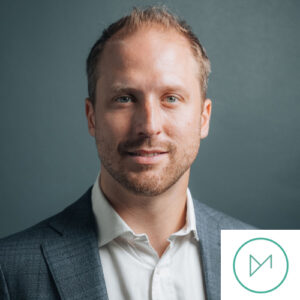 Tommaso Migliore
CEO & Founder, MDOTM Ltd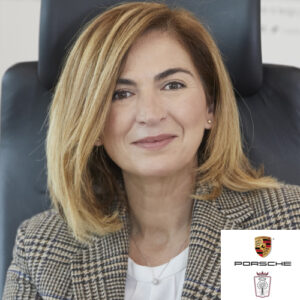 Teresa Minguez Diaz
General Counsel and Compliance & Integrity Officer, Porsche Ibérica, S.A | Board Member, Madrid Law Bar Association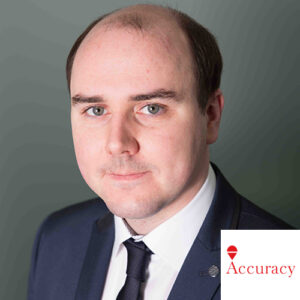 Steve Molloy
Director, Accuracy – Forensic Technology Expert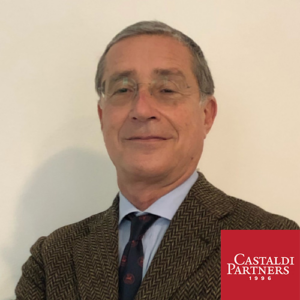 Fabio Moretti
Senior Consultant, CastaldiPartners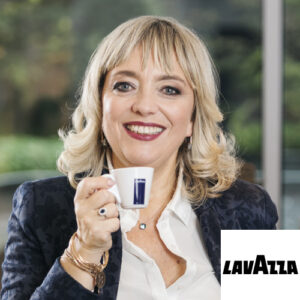 Simona Musso
Group General Counsel, Lavazza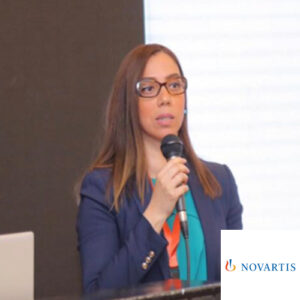 Reham Naeem
Head of Legal Gulf Countries, Novartis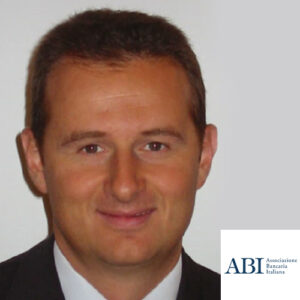 Andrea Nobili
Head of Unit Tax and Accounting Advisory, Italian Banking Association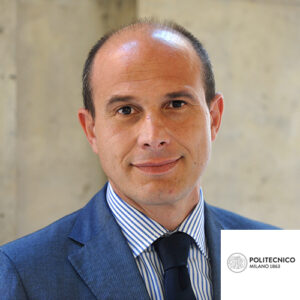 Giuliano Noci
Full Professor of Strategy and Marketing, Scientific Director of the Metaverse Marketing Lab, Politecnico di Milano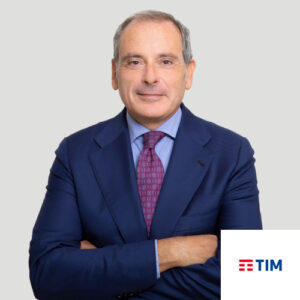 Agostino Nuzzolo
General Counsel, Executive Vice President Legal and Tax Secretary to the Board of Directors, TIM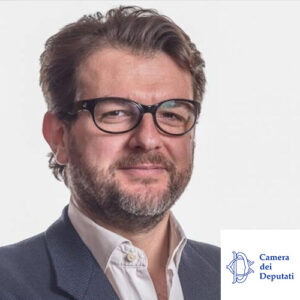 Marco Osnato
President Finance Commission, Chamber of Deputies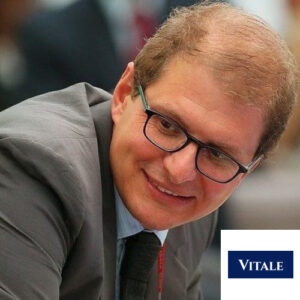 Fabrizio Pagani
Senior Advisor, Vitale & Co., Professor, SciencesPo, Paris and Former G20 Sherpa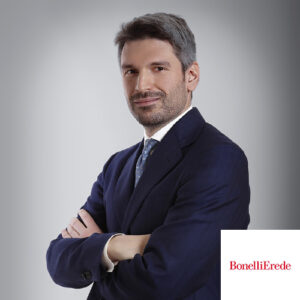 Francesco Parlatore
Managing Associate, BonelliErede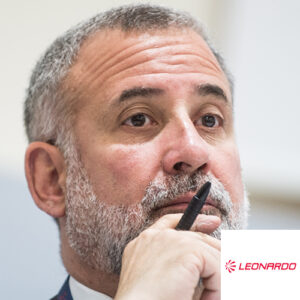 Andrea Parrella
Group General Counsel, Leonardo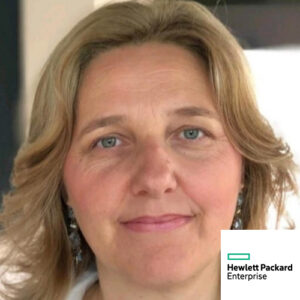 Laura Pavese
Senior Litigation Manager, Hewlett Packard Enterpriser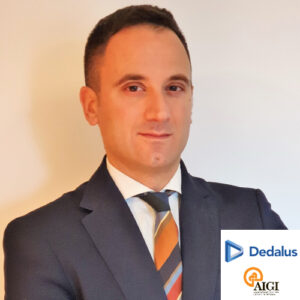 Adriano Peloso
General Counsel, Dedalus Italia | Board Member, AIGI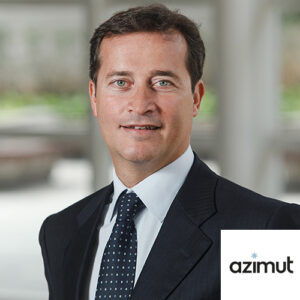 Giuseppe Perrucci
CEO, Azimut Brazil and Portugal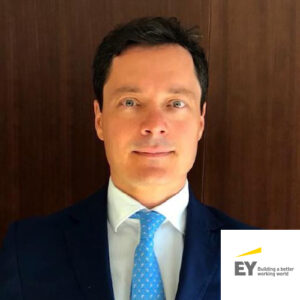 Mattia Riccardo Petrillo
Partner, Head of Energy & Efficiency, EY SLT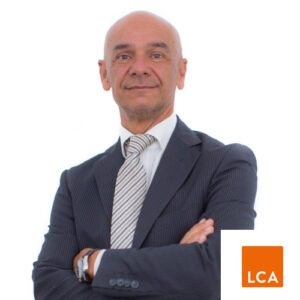 Umberto Piattelli
Equity Partner, LCA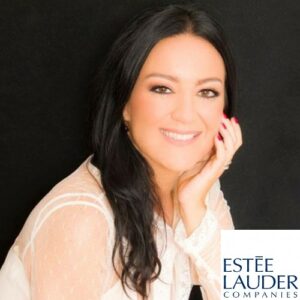 Federica Polinori
The Estée Lauder Companies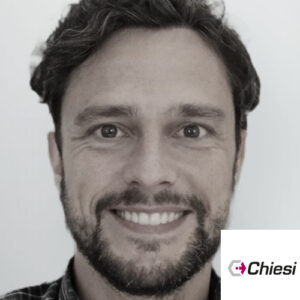 Guido Pontremoli
Global IP Head, Corporate Intellectual Property-Patents, Chiesi Farmaceutici S.p.A.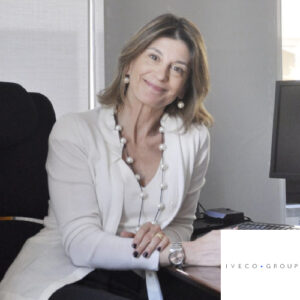 Gabriella Porcelli
General Counsel and Chief Compliance Officer, Iveco Group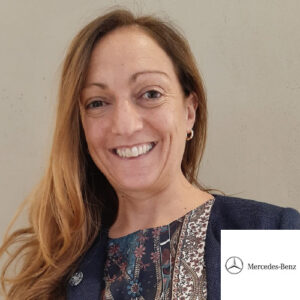 Ana Prado Blanco 
General Counsel and Secretary of the Board of Directors, Mercedes-Benz Spain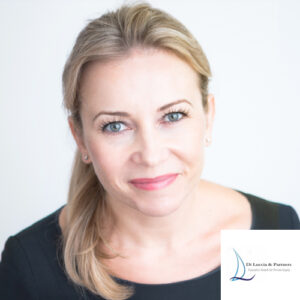 Aga Podkowinska
Partner, Di Luccia & Partners Executive Search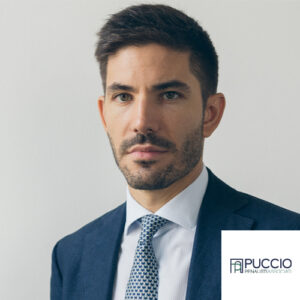 Andrea Puccio
Founding Partner, Puccio Penalisti Associati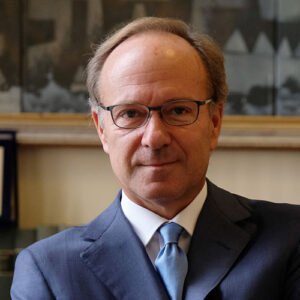 Giovanni Pugliese
Italian Ambassador in Algiers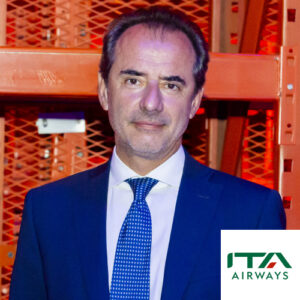 Paolo Quaini
Chief Legal & Compliance Officer, ITA Airways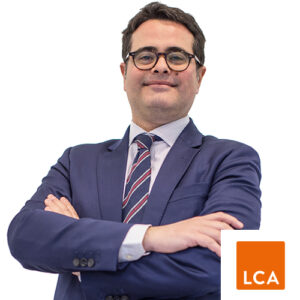 Edoardo Raffiotta
Professor, University of Milano-Bicocca and Of Counsel, LCA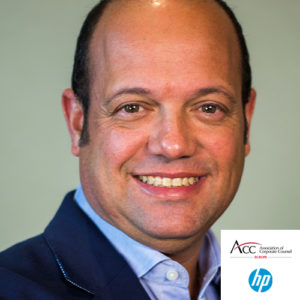 Javier Ramírez
Vice President & Associate General Counsel, Regions Litigation, HP Inc. | Head of Advocacy, ACC Europe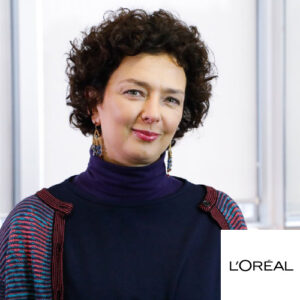 Valentina Ranno
GC, Head of Legal & Compliance, L'Oréal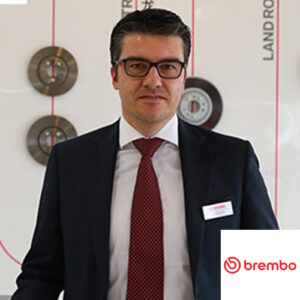 Paolo Rezzaghi
Head of Intellectual Property Rights, Brembo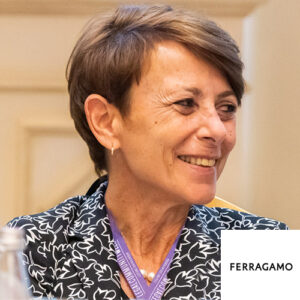 Claudia Ricchetti
General Counsel and Board Secretary, Ferragamo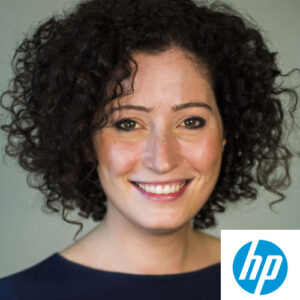 Laura Rigo
Senior Counsel Emea Litigation & Governmental Investigation, HP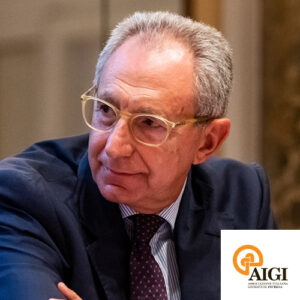 Raimondo Rinaldi
Emeritus Chair, AIGI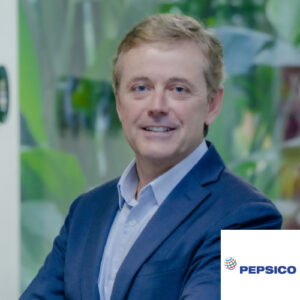 John Rigau 
Vice President & General Counsel, PepsiCo Western Europe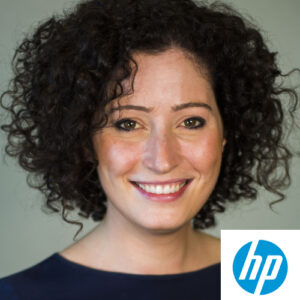 Laura Rigo
Senior Counsel, Emea Litigation & Governmental Investigation, HP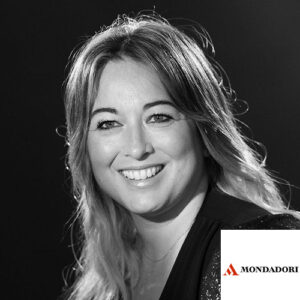 Sara Rizzon
Head of Legal Affairs, Mondadori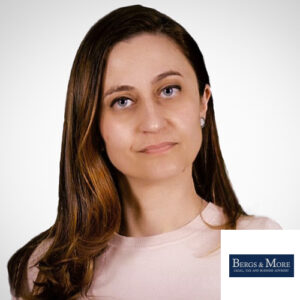 Luisa Romano
Senior Associate, Bergs & More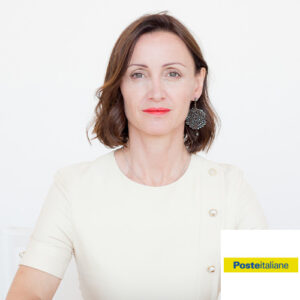 Silvia Maria Rovere
Chairwoman, Poste Italiane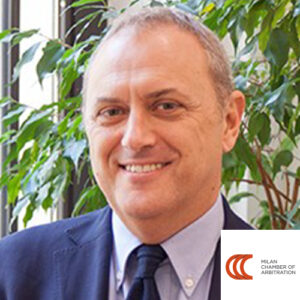 Rinaldo Sali
Deputy General Director, Milan Chamber of Arbitration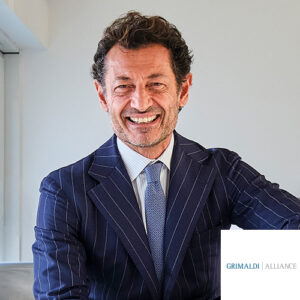 Francesco Sciaudone
Global Managing Partner, Grimaldi Alliance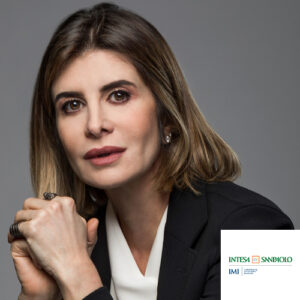 Laura Segni 
General Counsel, IMI Corporate & Investment Banking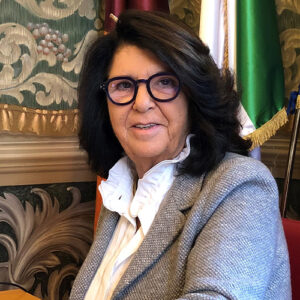 Paola Severino
President, National School of Public Administration and Vice President, Luiss Guido Carli University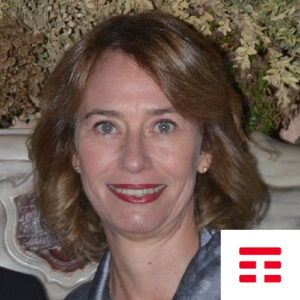 Nicoletta Savini
Group Head of Tax, Tim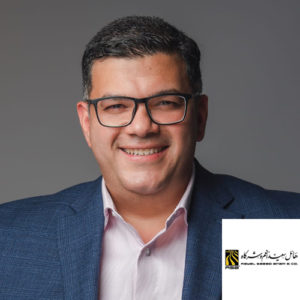 Mahmoud Shaarawy
Chief Legal & Compliance Officer, HSA Group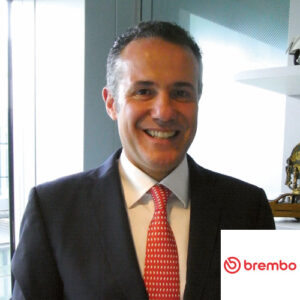 Umberto Simonelli
Chief Legal and Corporate Affairs Officer, Brembo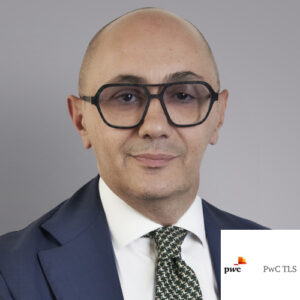 Giovanni Stefanin
Co-Managing Partner, PwC TLS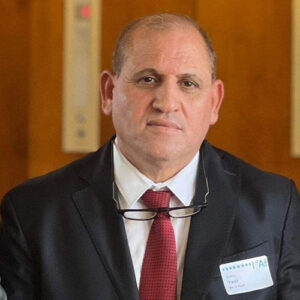 Brahim Taïri
Lawyer, President of the National Union of Lawyers' Associations, UNOA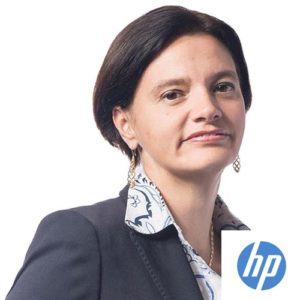 Silvana Toppi
Controls and Compliance Finance Director, HP Board Member, Andaf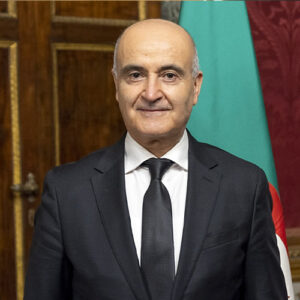 Abdelkrim Touahria
Algerian Ambassador in Italy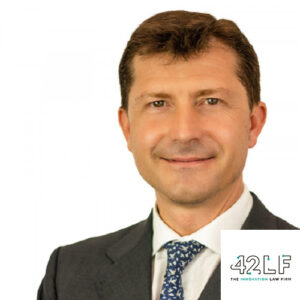 Giuseppe Vaciago
Partner, 42 Law Firm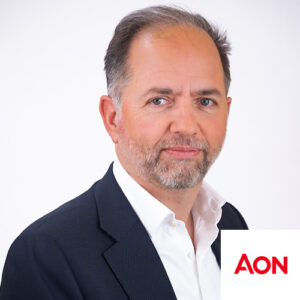 Paul Jeroen van de Grampel
Global-Co Head Litigation Risk Group, AON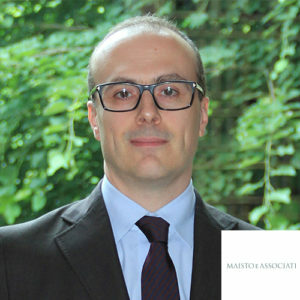 Marco Valdonio
Partner, Maisto e Associati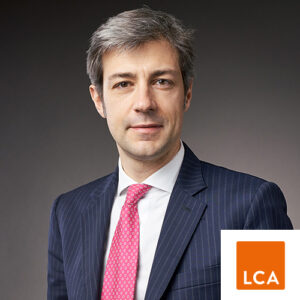 Davide Valli
Equity Partner, LCA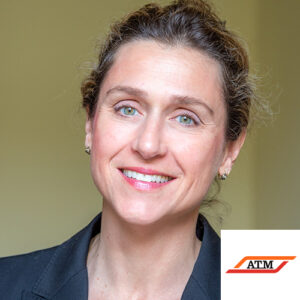 Micaela Vescia
Head of Corporate and Legal Affairs, Azienda Trasporti Milanesi S.p.A. – Milan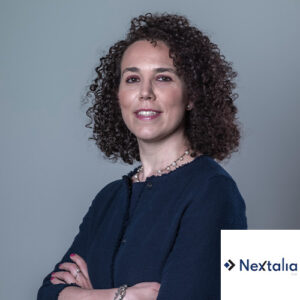 Benedetta Volpi
Head of Legal & Compliance, Nextalia SGR